Jim, I have spent thousands of dollars over the years on Personal Development and motivational programs. When it comes to developing your self-image/worth/esteem and self-confidence your program has been the most powerful and impactful in my life. Sincerely, Thank You!!

- Mark N. - WI, USA

---
Permanently boost your genuine confidence...
Become more naturally attractive without using "tricks" or changing your personality...
Experience a sense of internal tranquility (that unfortunately most people never get to feel)...
Crush social anxiety* so socializing becomes easier, more comfortable, and more fun...
Bring out your natural leadership qualities...
Unleash your personality so you can make a bigger impact or more money (or both)...
2+ Hours of Life-Changing Content (4 Multimedia Training Modules)
Exercises to make sure you INTERNALIZE the content
32 Page Bestselling E-Book
BONUS Content
*This program is NOT a cure for anxiety caused by traumatic experiences.
"Bought This. Now I Feel FREE!"

The Validation Switch has impacted my life deeply.

I've been able to free myself of so many things that were weighing me down in life.

From the fire emerged a person I had never seen before, nor knew even existed: The REAL Alexander. The SECURE Alexander.

This is what The Validation Switch has reinforced and it excites me to know that I still have so much more AWESOMENESS to grow into.

- Alexander C.
 "The

Validation

Switch

 is the product I most rely on in my every day life..."

It has changed the way I view so much. I find it particularly difficult to be judgmental of others and have a hard time even understanding my former thinking.

I automatically use the information and tools contained in "The

Validation

Switch

" continuously. Day in and day out.

I have developed a very strong friendship with someone I now know I used to view as much higher status than I. This friend asked the other day why we have only recently become friends when we've been acquainted for a decade. I instantly knew that I was simply too insecure to handle being around such a high value person before. The absolute truth is that without putting into practice your VS program, I would still be incapable of such a friendship.

I wonder how many other wonderfully meaningful friendships I held myself back from experiencing? Even though the personal realizations the VS showed me were painful, I thank you. The work and temporary pain are worth it.

The benefits are for life. Thank you for helping me change my life.

- Kelly C.

---
Build real, genuine confidence that never goes away...
Apply your REAL confidence to every area of your life...
Handle those rare situations where you need a "spike" of confidence (job interview, date, big game, etc.) like a CHAMPION...
Effortlessly attract high-quality people...
Have the confidence to ask for a raise or make more money on your own...
Be ADMIRED by everyone around you...
Get what you want more often without hurting anyone else...
Take action toward the life you really want even when you feel afraid...
Gain an edge on 99% of people in any endeavor you choose...
Feel more comfortable with yourself than you ever have before...
Live a life of YOUR CHOOSING!
6.5+ Hours of Life-Changing Content (13 Multimedia Training Modules)
Exercises to make sure you INTERNALIZE the content
32 Page Bestselling E-Book
BONUS Content
"I Feel Like I Can Take on the WORLD Now..."

What is confidence? Everyone kind of knows what that word means, but

Jim

explains that word thoroughly and then

over-delivers

on it. There are five words that make up the formula and all five combined really add up and inspire you.

Add the confidence "boosters" and I feel like I constantly need to take action every day! And yes, he also lays out a plan for your future so you can become the most confident person that you can be. I honestly have not gone through a program like this before.

We are all on different journeys in life, but

at the end of it I felt like I could take on whatever the world throws at me

and I'm sure it can do the same for many other people.

- David P. - AZ, USA
"This one-of-a-kind system allows you to transform every area of your life with minimal effort..."

Jim has systematized how to transform any and every area of your life with minimal effort. Having spent over $12,000 and thousands of hours in personal development programs and books over the past several years, I can wholeheartedly say that 'The Confidence Formula' is one of a kind.

- Scott P. - MA, USA
WAIT!!!
As a gift for being so awesome and checking out my website today, I have an exclusive gift for you:
FREE

 Best-Selling E-Book: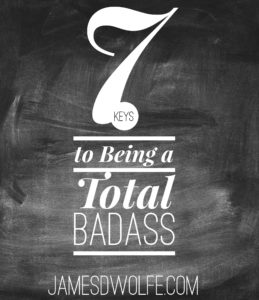 Inside this step-by-step guide you will DISCOVER:
How to permanently raise your self-worth without thinking you're better than anyone else...

How to create a compelling vision that PULLS you toward your ideal life without you ever having to "push yourself"...

The one thing that holds most people back and how to breakthrough to the other side PERMANENTLY...

The #1 biggest key to success - this is the one simple thing that separates people who reach their dreams and those who don't...
How to make yourself feel consistently good, both physically and emotionally, in a natural way without lying to yourself or taking drugs...

How to instantly increase your social value and make people want to be around you...

MOST IMPORTANTLY: How to live a life worth living instead of one you regret...
42 Page Best-Selling E-book YOURS FREE!