Email us: jimwolfehelpdesk [at] gmail.com
WAIT!!!
As a gift for being so awesome and checking out my website today, I have an exclusive gift for you:
FREE

 Best-Selling E-Book: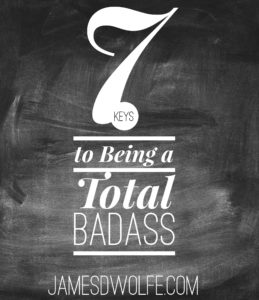 Inside this step-by-step guide you will DISCOVER:
How to permanently raise your self-worth without thinking you're better than anyone else...

How to create a compelling vision that PULLS you toward your ideal life without you ever having to "push yourself"...

The one thing that holds most people back and how to breakthrough to the other side PERMANENTLY...

The #1 biggest key to success - this is the one simple thing that separates people who reach their dreams and those who don't...
How to make yourself feel consistently good, both physically and emotionally, in a natural way without lying to yourself or taking drugs...

How to instantly increase your social value and make people want to be around you...

MOST IMPORTANTLY: How to live a life worth living instead of one you regret...
42 Page Best-Selling E-book YOURS FREE!