There are too many self improvement experts these days.

You are different Jim, because of your broader perspective and your genuine value-spreading attitude.

Thank you for creating such powerful content and for being such an awesome guy!

- Pavel T.
About Jim Wolfe
Jim is deeply passionate about sharing the tools, techniques, and mindset shifts that have transformed his life with his clients and he loves hearing their success stories even more.
Jim doesn't want to motivate you for a few hours or days. He wants your life to be permanently better after you connect with him.
As part of that commitment to you, Jim is an author, speaker, and entrepreneur. His best-selling books include Level Up, 7 Keys to Being a Total Badass, and Attract and Keep Her.
Jim was born and raised in the United States. However, Colombia, Turkey, Costa Rica, and Thailand remind him of delicious food, welcoming people, rich history, gorgeous water, overnight trains, and lifelong memories.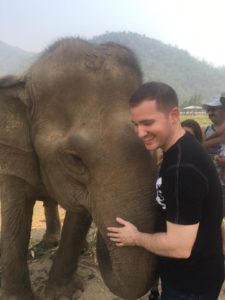 He's obsessed with reading, writing, learning, travel, and personal growth…
He doesn't always drink beer, but when he does he prefers Guinness…
And he absolutely LOVES college football…
Beyond his practical experience working with clients from over 37 countries and 13+ years of intense study in the fields of personal development and interpersonal relationships, Jim also earned his M.A. in Communication and B.B.A. in Business Economics from Boise State University.
Please send all inquires to jimwolfehelpdesk [at] gmail.com



I own all of Jim's programs. One of my favorite things about Jim is that he's 0% about 'pumping you up' and 200% about content.


Will J.



Jim, I have spent thousands of dollars over the years on Personal Development and motivational programs. When it comes to developing your self-image/worth/esteem and self-confidence your program has been the most powerful and impactful in my life. Sincerely, Thank You!!


Mark N.



Level Up is the most useful book I've ever read. It left me with a sense of empowerment over my life. I will continue to read it for encouragement and I'm excited to put the ideas into practice in my daily life.


Brenda D.



DUDE, APPRECIATIONS ARE IN ORDER. I wrote that in capital letters because you deserve capital letters. And don't you forget it. =) Getting to the point now, I am really grateful that you have had such great communication with me and the rest of Team Impact. This is the smallest thing I can do to express my gratitude for what you've done for me so far, but this is how it's going for me RIGHT NOW. See what I did there? Awesomeness in the making


Alexander C.



Level Up is so simple, yet profound. It will make a huge impact on anyone who takes the time to do the work and read the book.


Becca D.



Jim, your small paradigm-shifting tweaks during our coaching call certainly made the difference for me...thank you!


Kal A.



Jim I was in awe when I listened to your Validation Switch program you are magnificent.


Frank H.



Jim has systematized how to transform any and every area of your life with minimal effort. Having spent over $12,000 and thousands of hours in personal development programs and books over the past several years, I can wholeheartedly say that 'The Confidence Formula' is one of a kind.


Scott P.



Hi Jim. You have been an inspiration in my life. Things are starting to change for me in an amazing way. There are no words or feelings I can use to express how grateful I am for your kindness and inspirational words. You have made a huge impact on my life. Thank you!


Holger G.



Hi Jim. I am just writing this email to let you know how much I appreciate everything you do and all of the value that you give out, it's incredible, and is making a real difference to my life.

I am currently working my way through your Level Up book and have already completed the Validation Switch and the amount of change in my day to day life that I've already experience is ridiculous and is making me really really excited to see where I can take it with my gradual daily improvements (kaizen).

Since I have been incorporating a higher level of self esteem, and making a conscious effort to be grateful etc, everything is completely different and for the first time ever in my life, I actually feel completely blessed every single day and feel like I have everything I need to be happy and just like you said, I find myself striving for improvement out of personal choice instead of being pressured by external sources. I have noticed that since I have been acting from a place of self love, my girlfriend who is 17, 2 years younger than me, is all of a sudden a lot more positive towards herself and doesn't call herself down or say negative things about herself, it's incredible, and it has also made me think about encouraging her to start down the personal growth journey etc.

I have never sent this sort of email but I really felt like i needed to express my gratitude for you and everything that you do/give. I am only 19, and feel almost lucky to have come across you and other similar role models at such an early point in my life. All i want to say is please keep up the amazing work as you might not realise how many lives you are actually affecting/improving. Thanks!


Lewis M.
WAIT!!!
As a gift for being so awesome and checking out my website today, I have an exclusive gift for you:
FREE

 Best-Selling E-Book: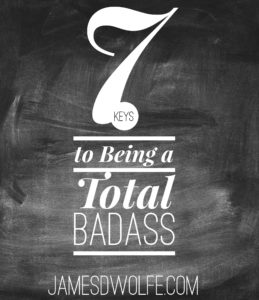 Inside this step-by-step guide you will DISCOVER:
How to permanently raise your self-worth without thinking you're better than anyone else...

How to create a compelling vision that PULLS you toward your ideal life without you ever having to "push yourself"...

The one thing that holds most people back and how to breakthrough to the other side PERMANENTLY...

The #1 biggest key to success - this is the one simple thing that separates people who reach their dreams and those who don't...
How to make yourself feel consistently good, both physically and emotionally, in a natural way without lying to yourself or taking drugs...

How to instantly increase your social value and make people want to be around you...

MOST IMPORTANTLY: How to live a life worth living instead of one you regret...
42 Page Best-Selling E-book YOURS FREE!